At least :) a lot of people asked me to add Album Art support to my themes, so I did :) (cover image sizes: iPod video = 100x100, iPod Photo = 50x50) this is the result: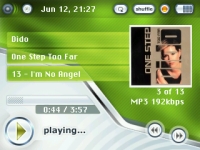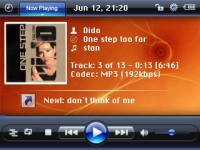 Please note the album art support has been added to the jBlackGlass ipodphoto too.

I fixed the OnScreen keyboard bug too, so now that should be displayed in the right place, and you can download a prebuild binary with the 64MB cache support for the iPod5g 60gb too.

Download Green5g, jBlackGlass and jBlackGlass iPod Photo from here, but please don't forget that you'll need my latest rockbox prebuild binnary! (look for rockbox-jbuild-YYYYMMDD-$yourdevice$.tar.gz)

Note for Prebuild binaries: IMPORTANT: you will need the latest rockbox daily build and after installing that on you iPod overwrite the files with the ones from my build.

If you wish to make your own build, you can find all the patches here.